My Harpy Norbert has a girlfriend now. Her name is Illy (Ilise) and she's some sort of ... bat .... I don't know.
01.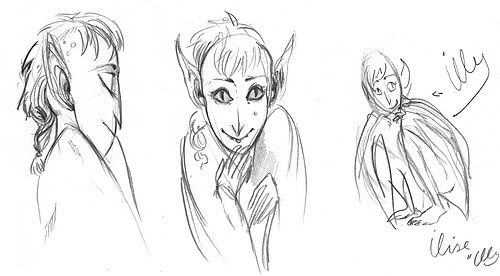 02.
Illy can fly, but Norbert can't. Poor Norb.
Duh, Dragon Age stuff.
03.
sometimes I scribble a picture 5.000 times and it still doesn't look the way i want it. here have an example.
04. Fenris & Hawke + Karl & Anders
05. bb anders in the circle tower
When Bobby was here drawings happend.
06. Nate & Anders
07.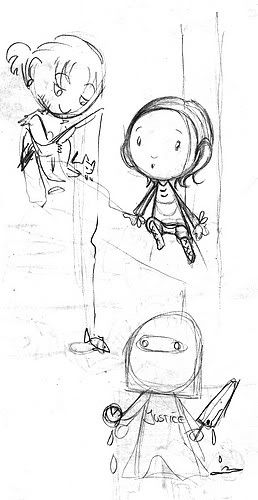 "What is Justice holding...?" "A slaughter knife." "What?" "Yeah, he has cut a tomato."
08. Bobby
Nate-bombed
one of my Karl/Anders drawings as well. u.u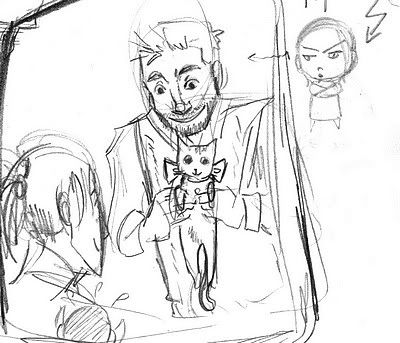 Becky is writing this really, really awesome Dragon Age AU "bitter tea". And I can't help but draw for her fanfiction.... I love her AU so much. ;_; That can't be healthy.
09. Pirates and their curses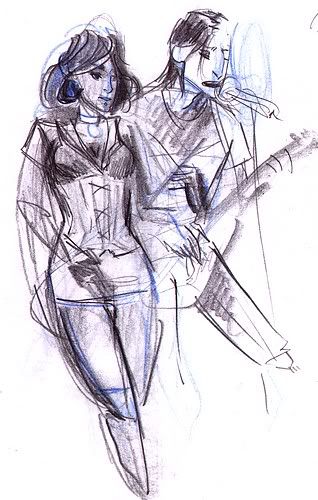 10.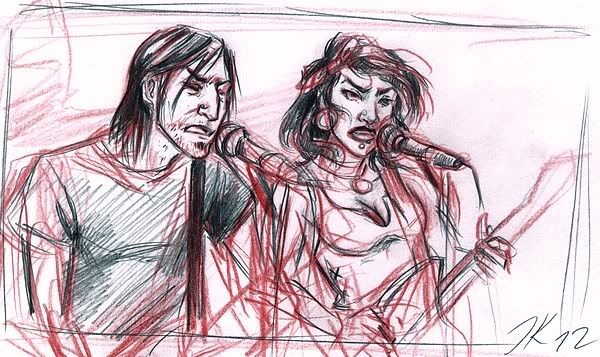 both drawings are lacking hawke.
11. self-loathing nathaniel
12. Anders, Pounce + Nate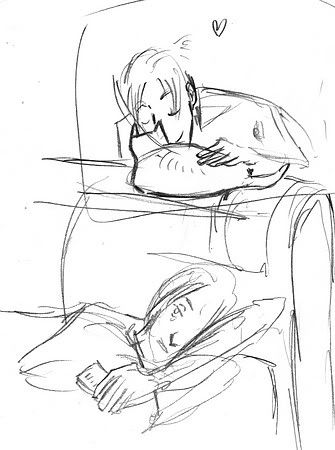 13. Larp camp
Nate is a larper and Anders promised to visit him and his group.
14. Leliana and Nathaniel being BFFS!
15.
16.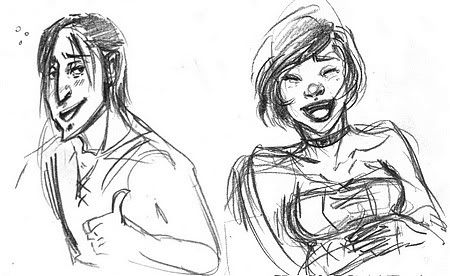 17.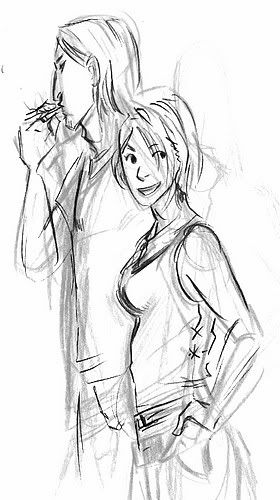 18.
19. Nate and his nephew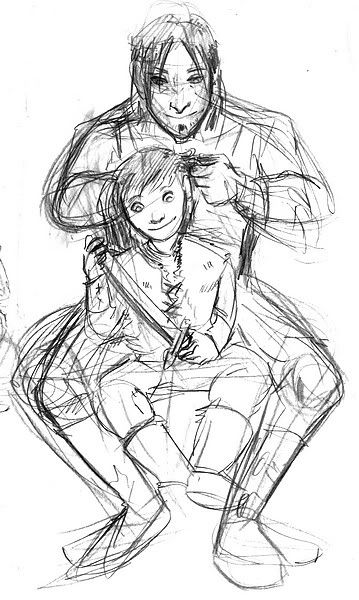 Of course he wanted to have the same hairstyle as his favorite uncle.
ENOUGH.